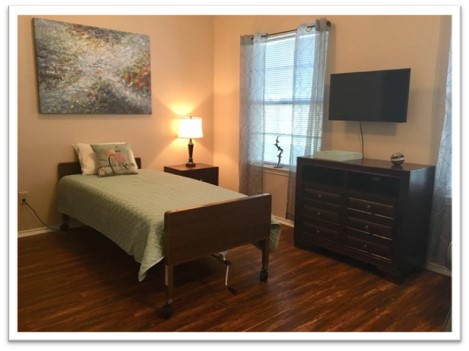 5 months ago · Mountain Creek
Mountain Creek now has a respite room available!
Yes! You read that correctly!
Mountain Creek Retirement Living's respite room is available for a short overnight stay or a several week stay. The fully furnished room comes complete with internet, cable, three daily meals that can be eaten in the community dining room or delivered, an emergency pendant, access to all of the community activities, and a personalized monitoring system. Of course, additional services can be added.
The following is a list of common reasons why people choose to stay in a respite room?
The caregiver is going on a vacation, a class reunion, a night out to celebrate a special occasion, or just needs a break to gather their thoughts and rest. Remember, caregivers need to rest too.
The house needs to be remodeled or painted.
A respite stay makes a great landing place between the hospital (or rehab) and home. The patient may need a couple more days to recuperate before going home because of stairs or not having everything in place just yet.
A respite stay makes a great trail to see how someone may like a certain community or Independent Living altogether.
If you would like more information on Mountain Creek's respite room please call us at 972-237-2515. Or stop by our drop-in Open House this Wednesday, November 29, 2017 from 10:00 am to 6:00 pm.